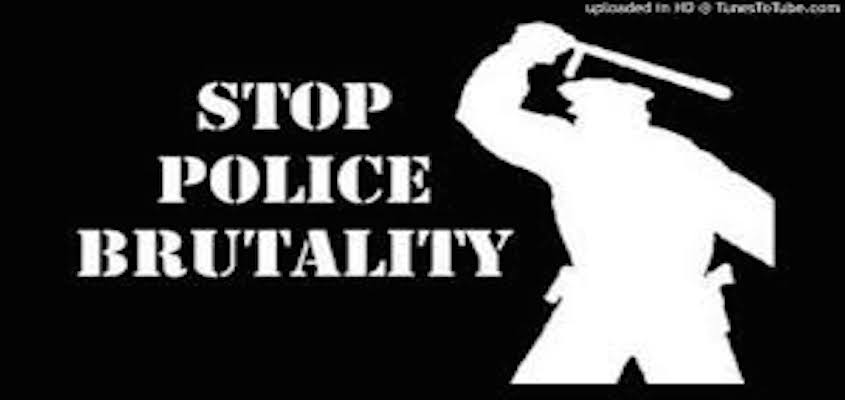 "Hiring more black police officers probably doesn't offer a direct solution to this problem."
Recently, another cop — former St. Louis officer, Jason Stockley — was acquitted for the 2011 first-degree murder of Anthony Lamar Smith.
The police video caught most of the incident. It included the alleged planting of a gun in brother Smith's car. Investigators only found Stockley's DNA on the gun in Smith's car.
Cops need only say those magic words, " I feared for my life." The New York Times reported Judge Wilson's reason for acquittal.
The judge said: "This court, in conscience, cannot say that the state has proven every element of murder beyond a reasonable doubt or that the state has proven beyond a reasonable doubt that defendant did not act in self-defense."
A demonstrator among the more than 1000 that protested the verdict said, "There is all of this evidence, and to still get a verdict of not guilty just shows how broken everything is."
Federal consent decrees achieved between the U.S. DOJ and offending jurisdictions remain popular with anti-police brutality advocates. Beware.
The Marshall Law School Project says that making reforms stick is problematic in consent decree jurisdictions.Benchmarks used do not measure what is to be corrected. Little or no federal monitoring is forthcoming. Some police misconduct issues are not covered under federal law.
"Making reforms stick is problematic in consent decree jurisdictions."
According to a recent article in the Fordham University Law Review, the Justice Department investigates less than 0.02 percent of the country's nearly 18,000 state and local law-enforcement agencies each year. Plus these investigations often do not contain elements that most directly impact police misconduct.
Other reforms that do not work: Community police review boards, community policing, police body cameras, and cop training.
More diversity is a familiar cry among black politicians and some of our misguided sisters and brothers. Diversity fails to stem police misconduct. A mainstream Public Administrative Review study author said, "What we find is evidence that [having] more black police officers probably doesn't offer a direct solution to this problem." Check your locale.
Too many times, police misconduct gets confused with fighting crime. Yes, neighborhood folks do not want to get shot, robbed, mugged, or burglarized. The capitalist system maintains a dog eat dog mentality. The daily grind to survive creates an inhumanity towards one another. It provides senseless murders and other crimes in Black marginalized neighborhoods. More cops are not the answer.
The cops do policing that protects and serves the interests of the propertied owners and their profits. Job one is to defend the rule of capital. Make no doubt who the "to protect and to serve" on the shield is aimed.
Do we give up and wait for the revolution? No. You might quell police misconduct in the short run. Under capitalism do not hold your breath for the long haul.
source: Police Brutality: No End Under Capitalism