Celebrating 50 Years for the 1968 Founding of the New York Black Panther Party
YOU ARE INVITED TO A 
"FREE"
 INTERACTIVE COMMUNITY WORKSHOP ON  BLACK PANTHER POLITICAL PRISONERS 
@ THE CENTER AT WEST PARK THEATER IN NYC – *PLEASE RSVP SO THAT WE CAN PROVIDE ENOUGH MATERIALS!
YOU ARE INVITED TO:
A 

"FREE"

  Interactive Community Workshop On The Black Panther Political Prisoners; 
Facilitated By Veteran Members Of The Original NY Chapter Of The Black Panther Party!
Date: 
Saturday, February 17, 2018
Location: 
The Center At West Park Theater
(West Park Presbyterian Church) 
Admission: 

"

FREE

" & Open To The Public
*Note: This workshop is being held between the 3:00 PM & 8:00 PM performances of 
the below "Black Panther Women" play and members of the cast will be participating.
xxxxxxxxxxxxxxxxxxxxxxxxxxxxxx xxxxxxxxxxxxxxxxxxxxxxxxxxxxxx xxxxxxxxxxxxxxxxxxxxxxxxxxxxxx xxxxxxxxxxxxxxxxxxxxxxxxxxxxxx xxxxxxxxxxxxxxxxxxxxxxxxxxxxxx xxxxxxxxxxxxxxxxxxxxxxxxxxxxxx xxxxxxxxxxxxxxxxxxxxxxxxxxxxxx xxxxxxxxxxxxxxxxxxxxxxxxxxxxxx xxxx
The Center at West Park and Women of Color Productions present Black Panther Women by Jacqueline Wade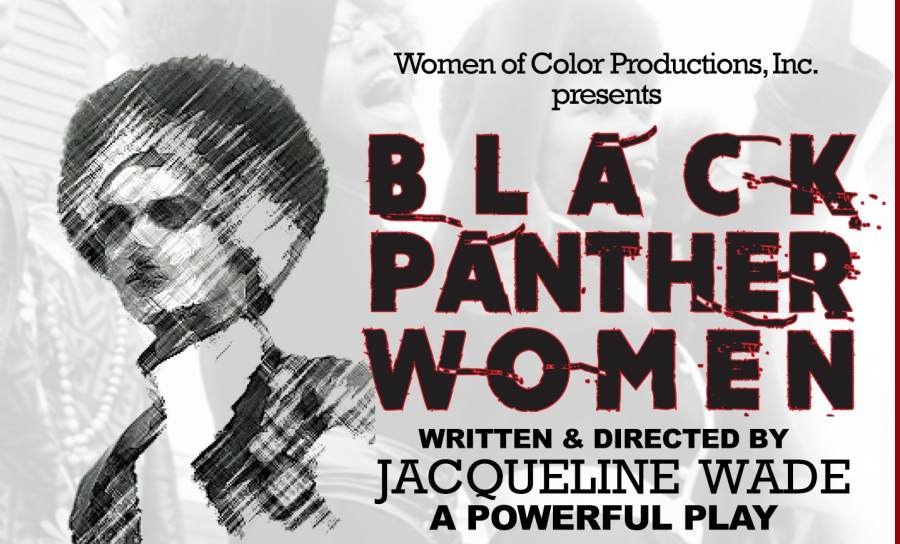 The Center at West Park – (West Park Presbyterian Church)
Friday, Feb 16, 2018 through Sunday, March 4, 2018
in New York City
Fri, Feb 16th 8:00pm ~

 Sat, Feb 17th 3:00pm ~ Sat, Feb 17th 8:00pm

 ~ 

Sun, Feb 18th 8:00pm
Thu, Feb 22nd 8:00pm ~ Fri, Feb 23rd 7:00pm ~ Sat, Feb 24th 3:00pm ~ Mon, Feb 26th 8:00pm


Thu, Mar 1st 8:00pm ~ 

Fri, Mar 2nd 7:00pm ~ Sat, Mar 3rd 3:00pm ~ Sat, Mar 3rd 8:00pm
Sun, Mar 4th 7:00pm
______________________________ _______________________
General Admission: $25
Senior Citizens: $20
Students w/ ID: $20


Student Groups (20 person minimum): $15
xxxxxxxxxxxxxxxxxxxxxxxxxxxxxx xxxxxxxxxxxxxxxxxxxxxxxxxxxxxx xxxxxxxxxxxxxxxxxxxxxxxxxxxxxx xxxxxxxxxxxxxxxxxxxxxxxxxxxxxx xxxxxxxxxxxxxxxxxxxxxxxxxxxxxx xxxxxxxxxxxxxxxxxxxxxxxxxxxxxx xxxxxxxxxxxxxxxxxxxxxxxxxxxxxx xxxxxxxxxxxxxxxxxxxxxxx