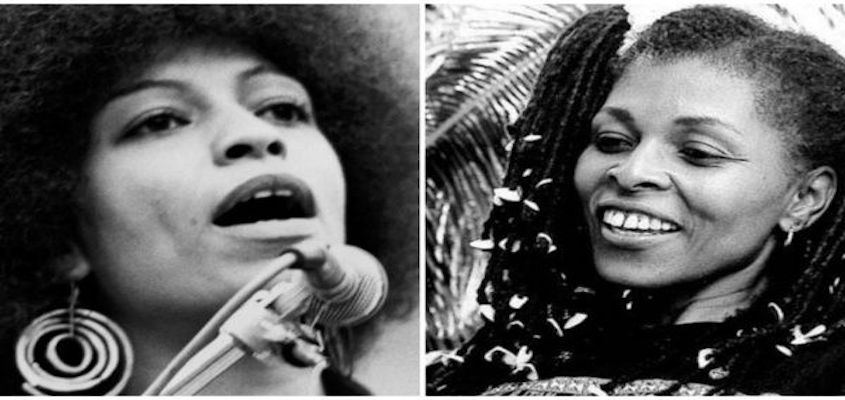 "Alongside Assata and Rosa and Harriet and Sojourner, let's celebrate Grace Campbell, of the Blood Brotherhood and the Communist Party."
Women's History Month in the U.S. is rooted in the Socialist and Communist traditions of International Women's Day, March 8, 1911.
Still, two black women Communists, Grace Campbell, and Claudia Jones and others such as Louise Thompson Patterson, Esther Cooper Jackson, and Audrey Moore seldom if ever appear in "ruling class" public education. It remains a critical missing part of our history mainly since most of us are working class.
The absence of this history denies us a chance not just to understand our history, but also to apply it. It matters not whether you are a Trotskyite or a Stalinist, or Pan Africanist, or Black Nationalist or reformist.
Yes, Sojourner Truth, Harriet Tubman, Ida B. Wells, Mary Cooke Bethune, Ella Baker, Rosa Parks, Fannie Lou Hamer, and Shirley Chisholm easily deserve to be in the pantheon of great women. We seldom hear about Sally Parsons, Clara Day, and Johnnie Jackson – all working women that made their mark on the working class women.
Sometimes Angela Davis, Katherine Cleaver, Mabel Williams, and Assata Shakur's names pop up. Too often they are marked damaged. Omit no black women because of their politics.
Of course, the women mentioned in all these eras do not register the countless black women involved in the grunt work our struggle, whatever their ideology.
"Omit no black women because of their politics."
Take Grace Campbell. She was the first African American woman to join the Communist Party. Grace asserted boldly, "My interest in Communism was inspired by the national policy of the Russian Bolsheviks and the anti-imperialist orientation of the Soviet state birthed by the October Revolution."
She was a founding member of the African Blood Brotherhood. The ABB was a "secret revolutionary fraternal order that advocated for armed self-defense, equal rights, and self-determination." She ran for office as a Socialist candidate before women possessed the right to vote.
Claudia Jones joined the Young Communist League USA in 1936. Initially, her search there was to support the Scottsboro Boys. Before she was deported, Jones became a member of various CPUSA organs and commissions. Her analysis exudes excellence in her piece, "An End to the Neglect of the Problems of the Negro Woman." It was not easy to be a black working class woman and a Communist.
out your arms and embrace the Bolshevik, Vietnamese, Cuban, and the aborted revolution in Thomas Sankara's Burkina Faso. The mission of International Women's Day will one day be a reality when capitalism is overthrown and replaced by socialism.
A Luta Continua!
source; Black Women and International Women's Day